News
Saturday, March 2nd, 2019
The February Hancock Guitar Making Course was a great time for us and the participants.
Thank you Peter and James for creating awesome instruments and good vibes!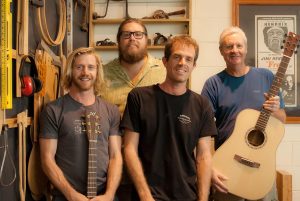 We even had Channel 7 News stop by and shoot a short piece on the course.
James came from Jersey Island UK to build his dream acoustic, an Orchestra Model Cutaway in Queensland Blackwood.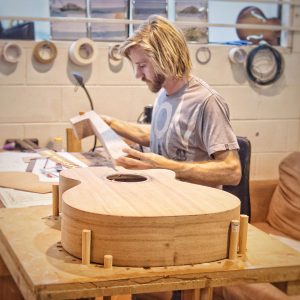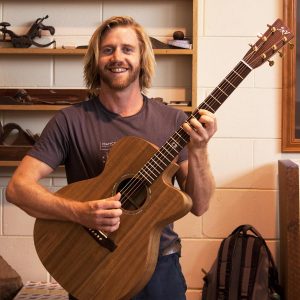 He spoke to ABC Coast FM about his experience at the course.
Peter built a beautiful Dreadnought Model acoustic from premium timbers, including Flamed Queensland Maple for the back and sides and an aged German Spruce top.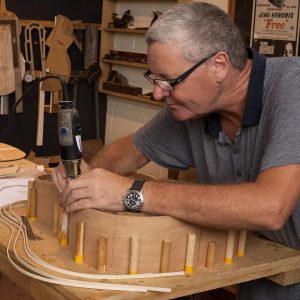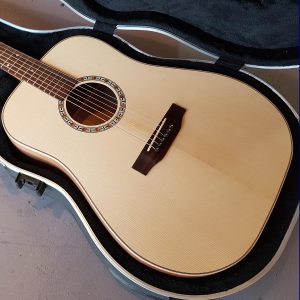 We were thrilled to receive this email from Peter after the course –
Hi Sean,
I could not be happier with the guitar I produced, the knowledge I attained and experience of attending your course.
The skill and passion from yourself and Dane has been very inspiring and will stay with me whatever I put my efforts into building, another instrument or anything else I build, I learned so much from you guys, and thanks for providing a great environment in which to learn and build, including the coffee van and Little Bandits cafe nearby which made those important parts of the day.
Again I can't thank you enough for running this course I feel very privileged for the past two and half weeks and I have a fantastic looking and sounding guitar.
I will send you some pics soon after a little camera practice and hopefully bring it in one day as I would love it Dane if you would have a play on it.
Thanks, Peter
---