News
Wednesday, January 15th, 2020
We don't usually get nostalgic but this is one we had to share.⁠
Dane and Sean circa 1995 at the Hancock family home and workshop at Palm Beach, QLD.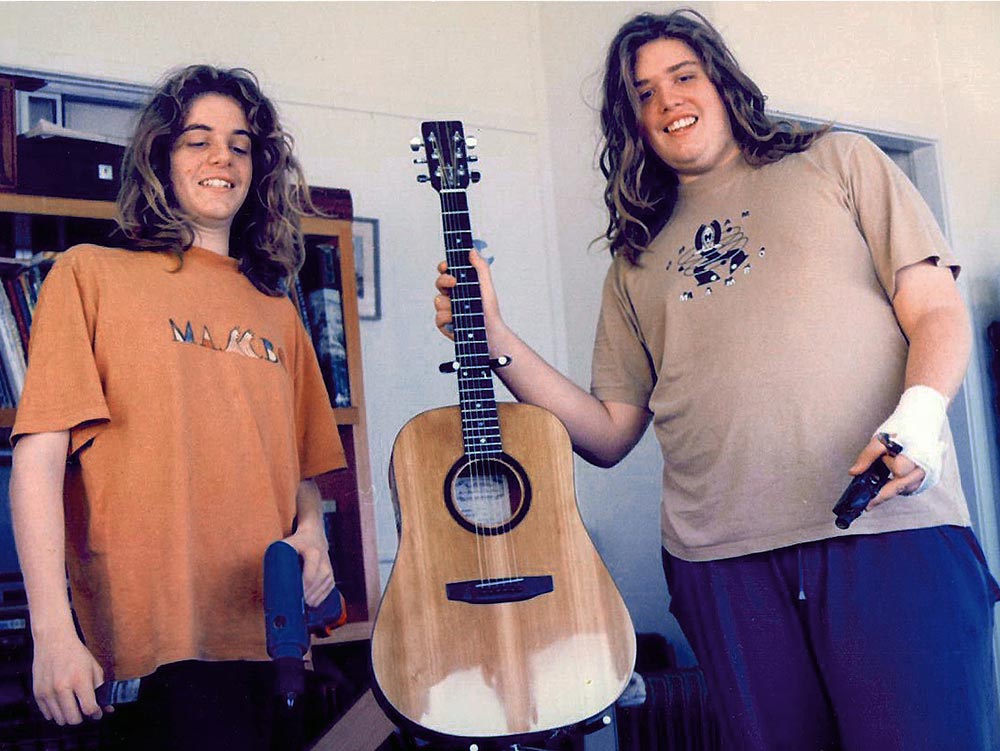 Dane & Sean Hancock in Palm Beach, Gold Coast Circa 1995
A lot of has changed in the 25 years since this photo was taken, our locks are not so luscious, those sweet Mambo t-shirts have sadly been turned into polishing cloth and we've moved out of the home workshop.⁠
What has remained constant throughout the years is our love of the of our craft of guitar making; this is what kept us going back then, learning new things and dealing with setbacks.
It is that passion for guitar making that still drives us to this day and god willing for years to come.!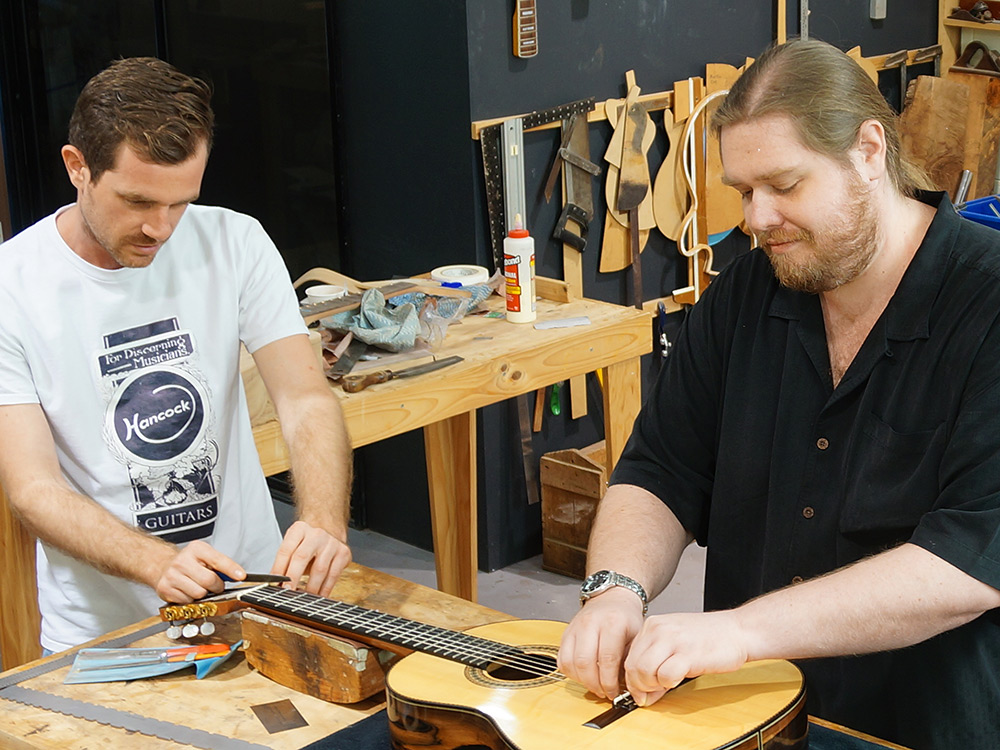 Dane & Sean in the Current Hancock Workshop in Bundall, Gold Coast
---