News
Friday, September 6th, 2019
Some diverse and amazing acoustic guitars were built at our Winter 2019 Guitar Making Course. Each instrument reflected the maker's personality.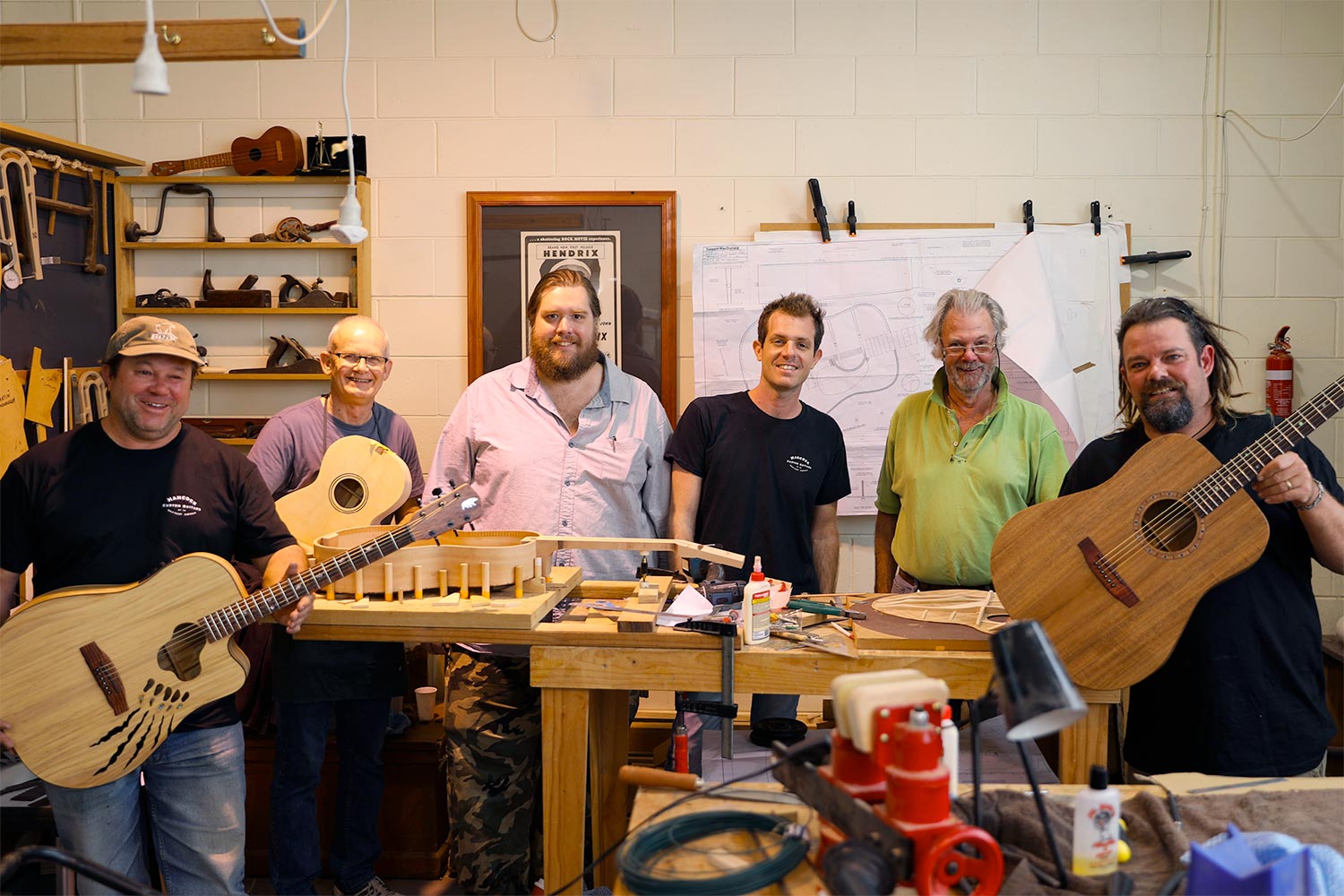 Guitar Making Class Winter 2019
The Gold Coast Bulletin published an article and 9 News Gold Coast ran a story.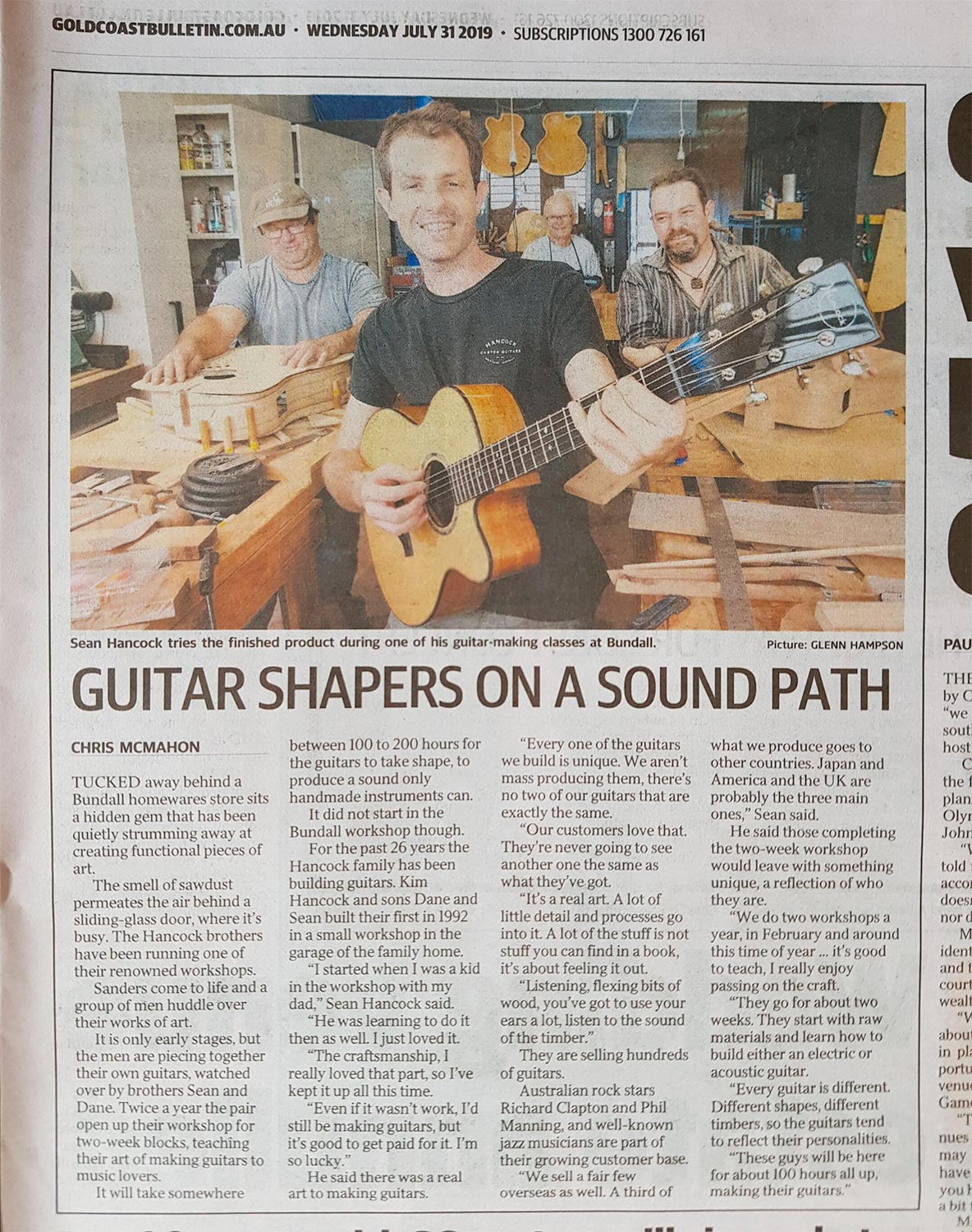 Brothers, Bear and Ryan produced two custom Dreadnought style guitars.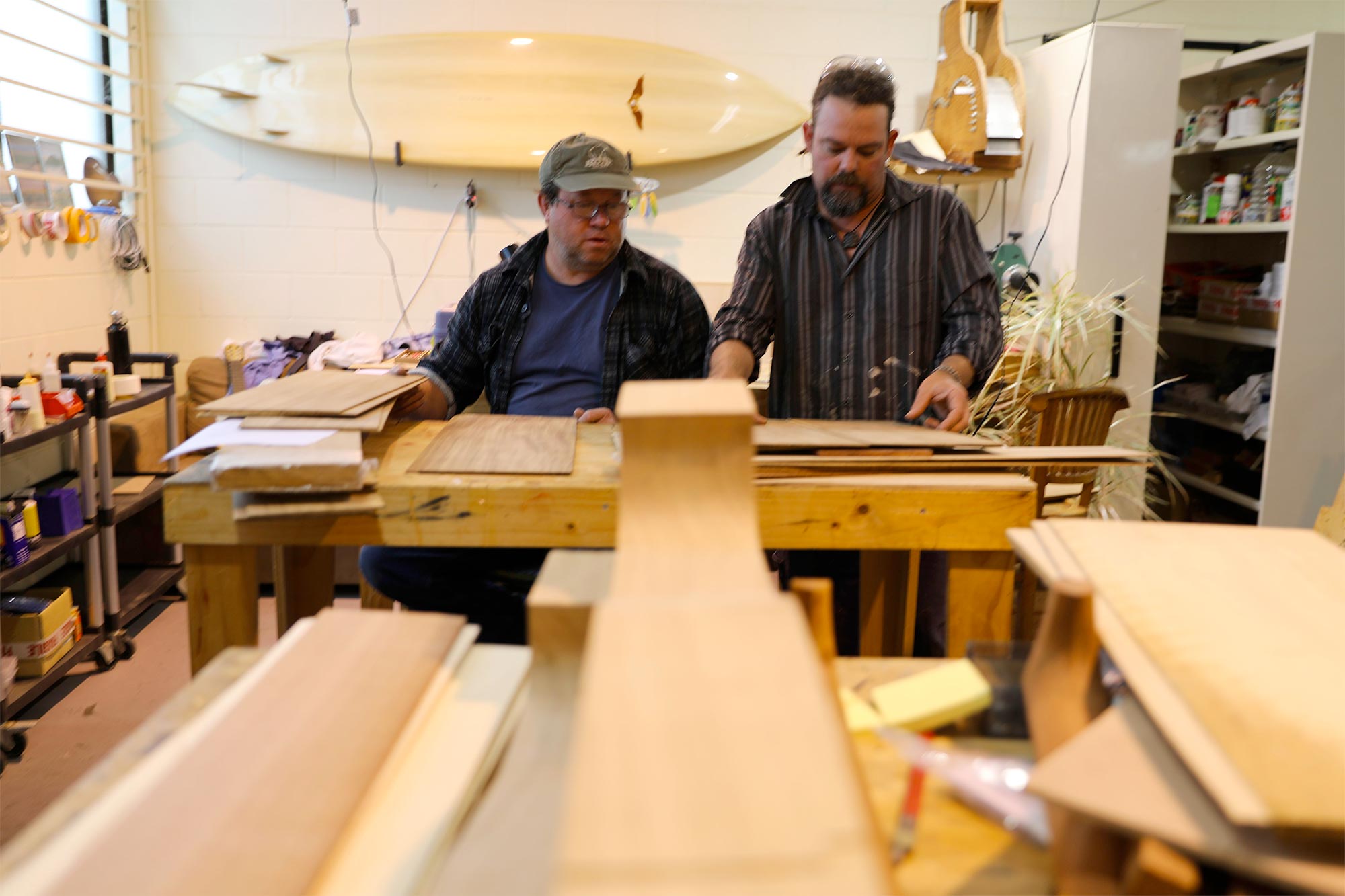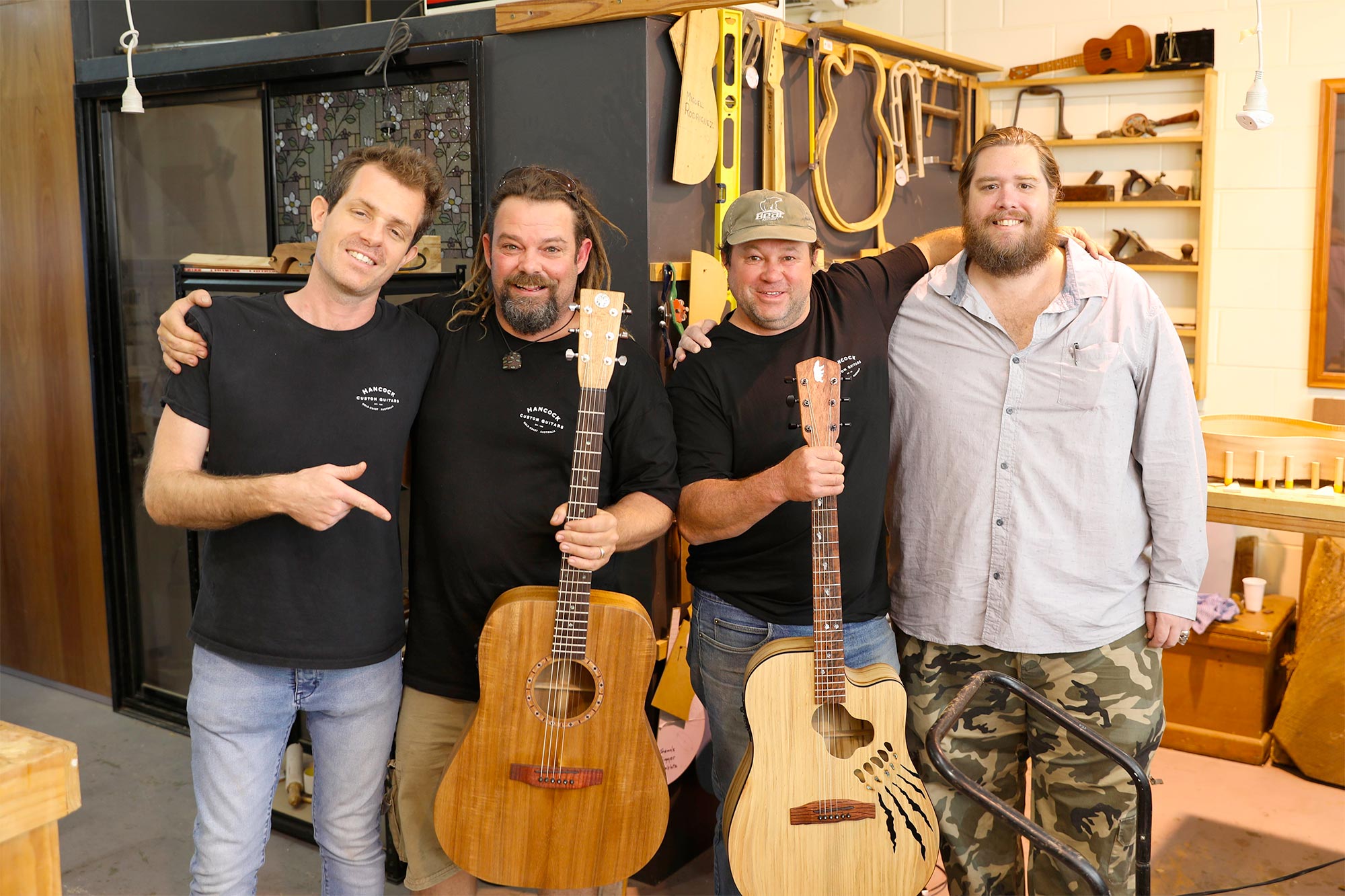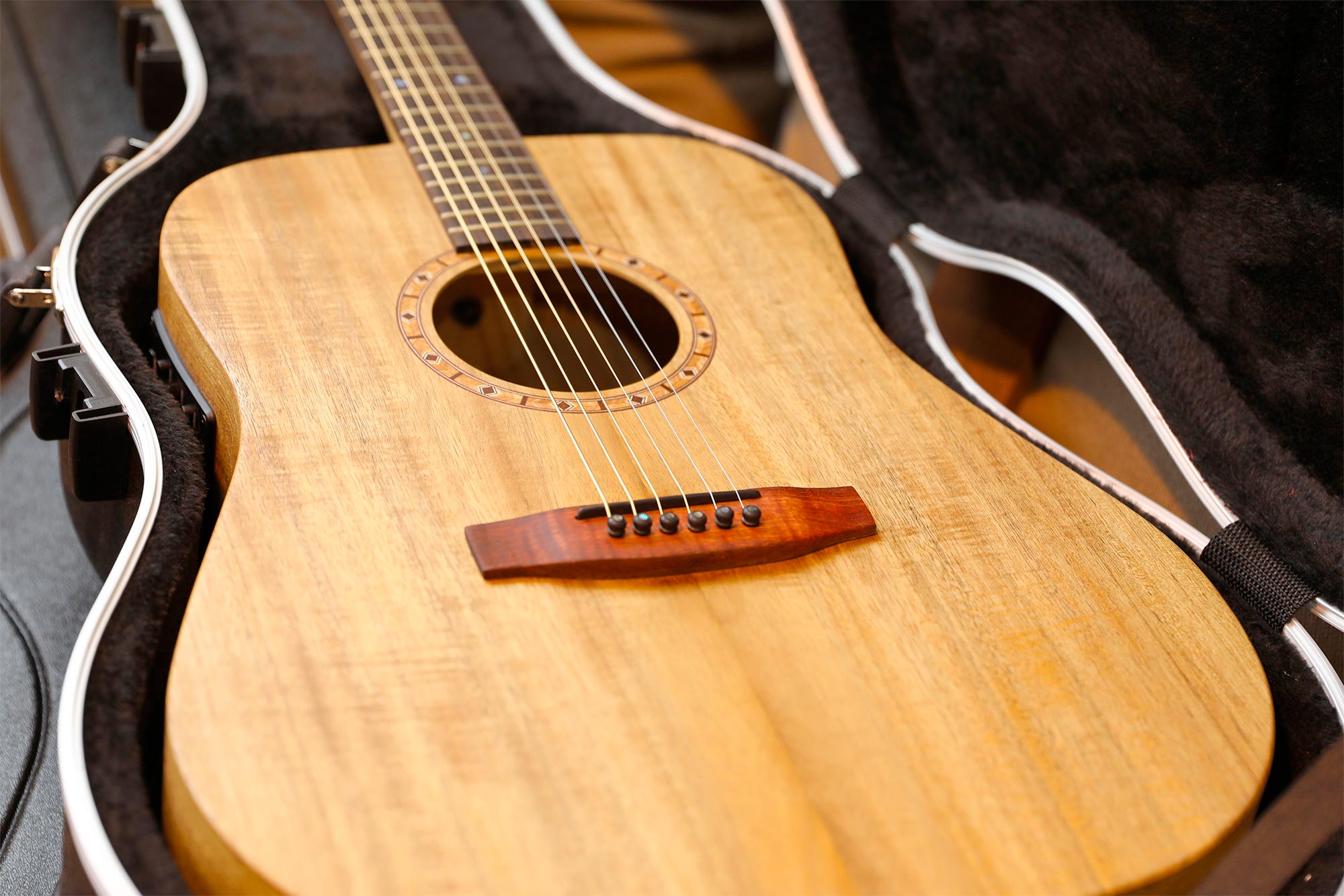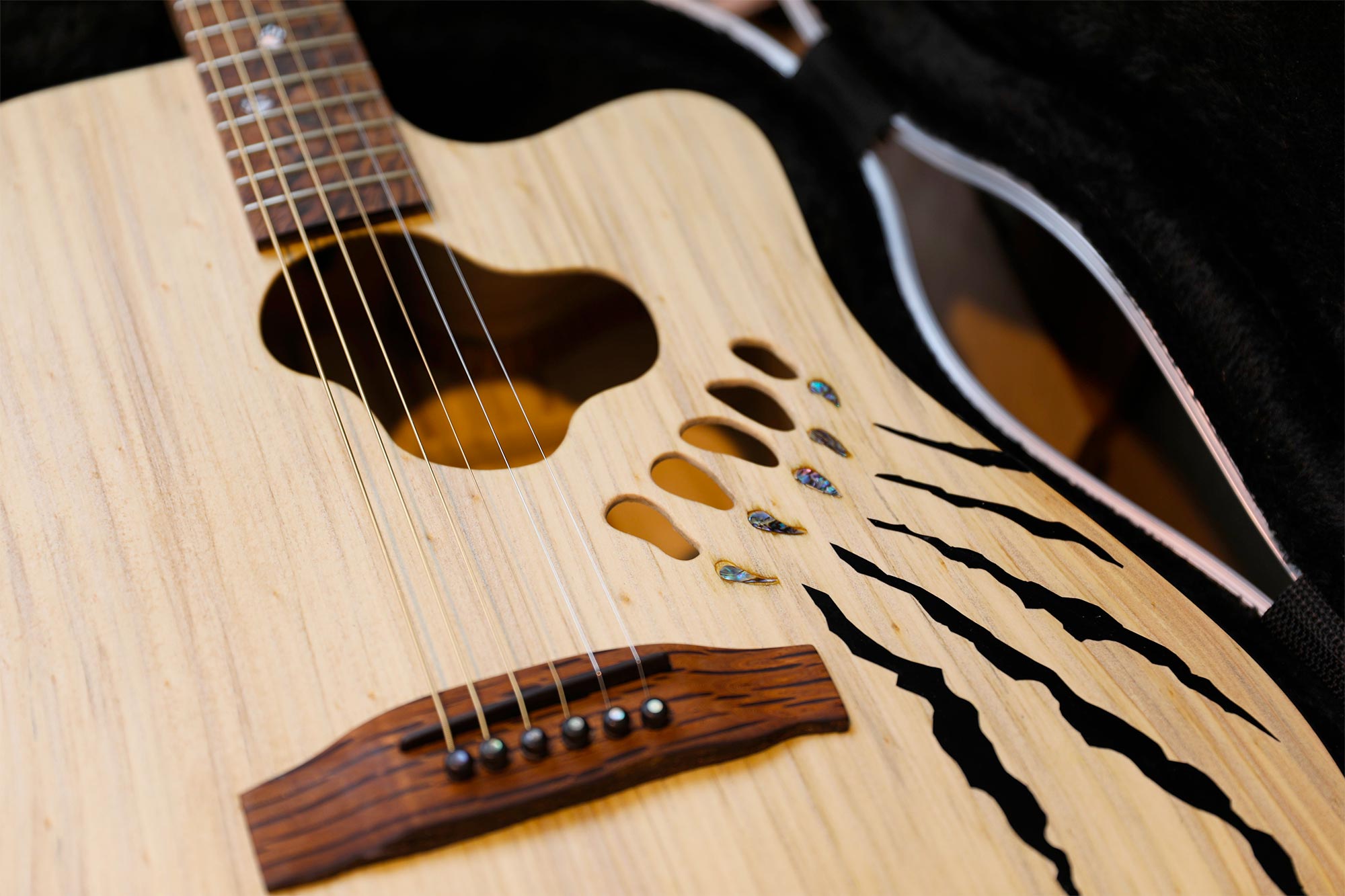 Graham built an elegant and beautiful copy of an early 20th century Parlour Guitar.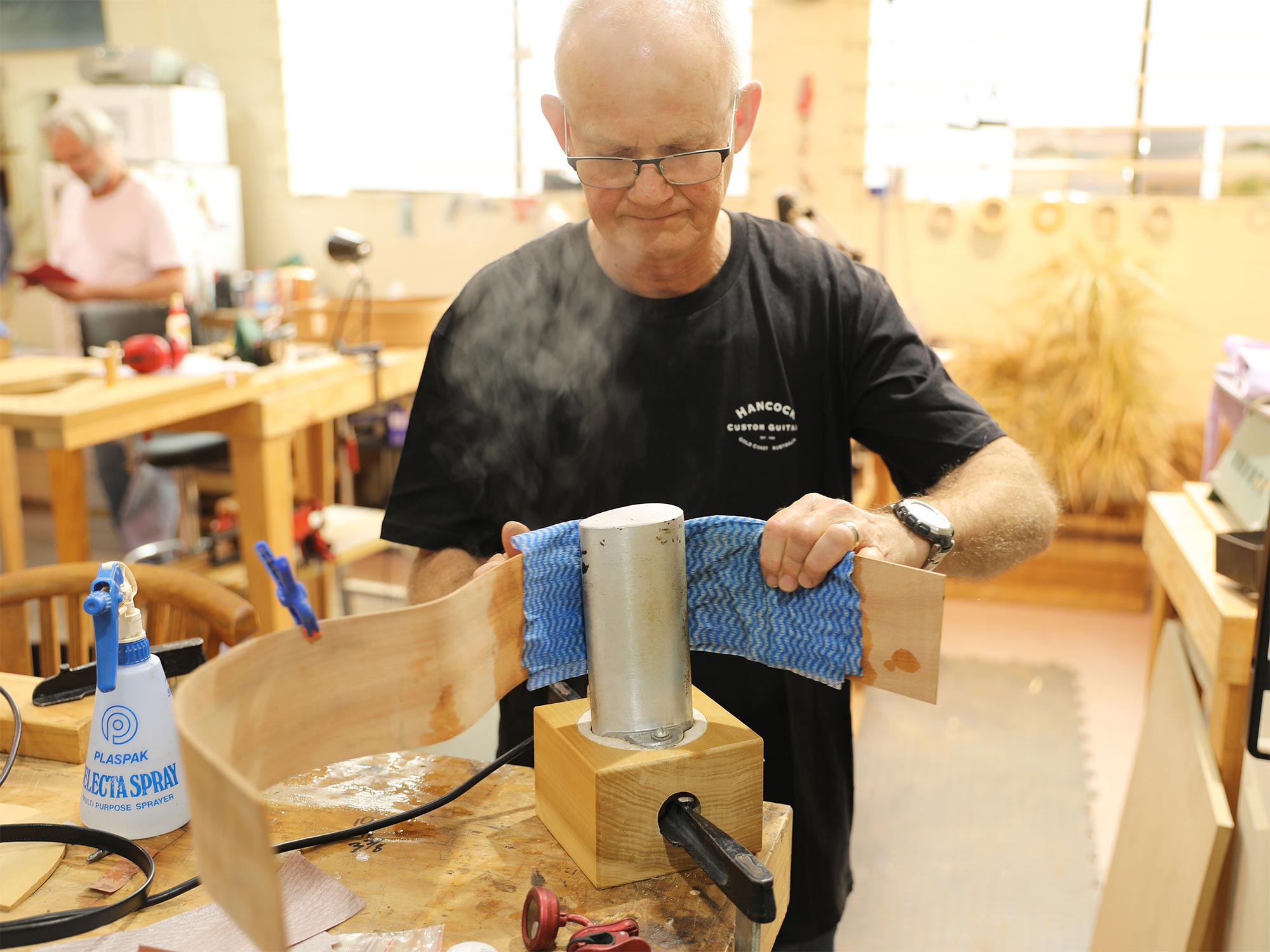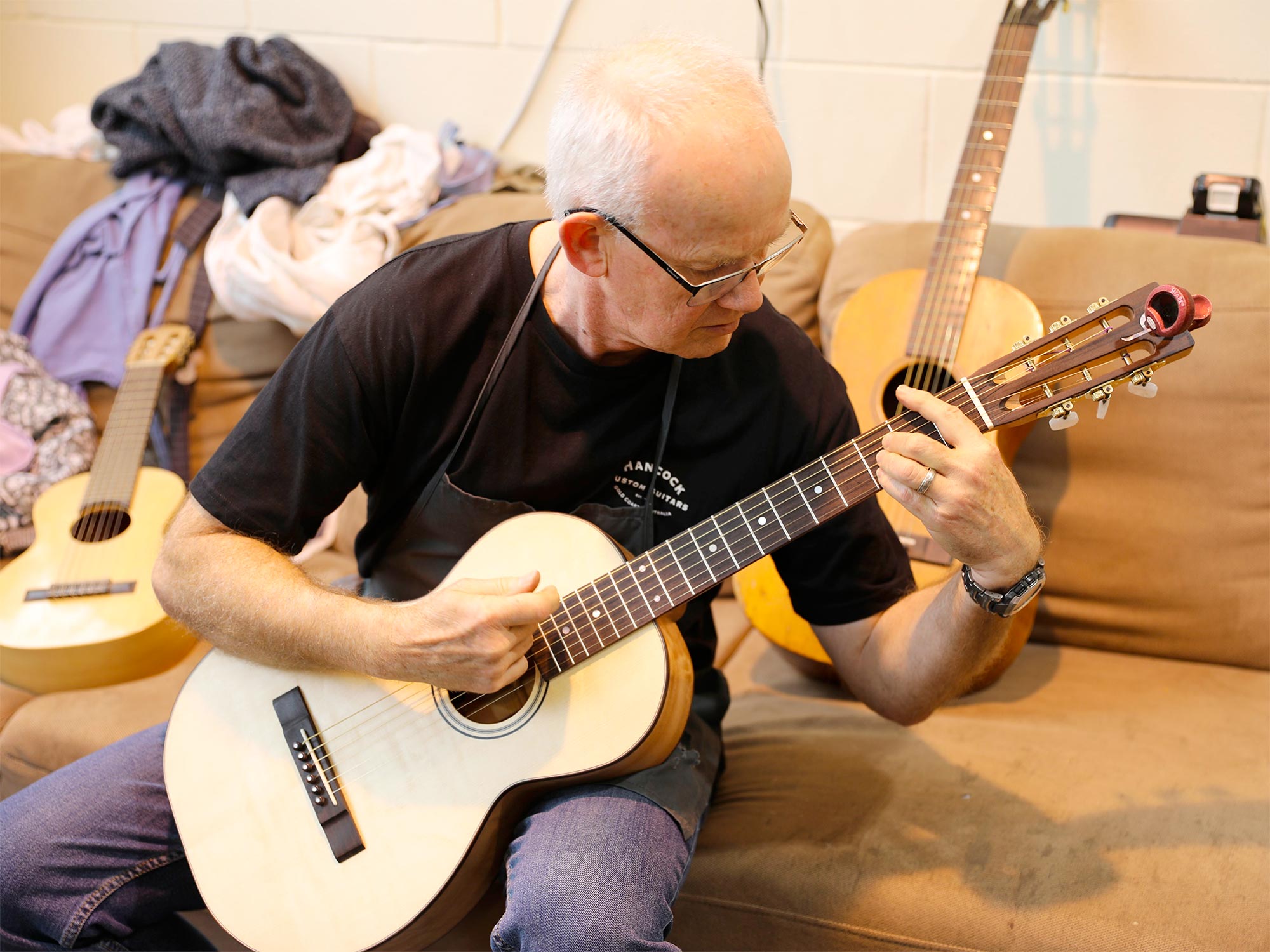 Martin's Triple-0 was made with the most stunning Hawaiian Koa we've seen.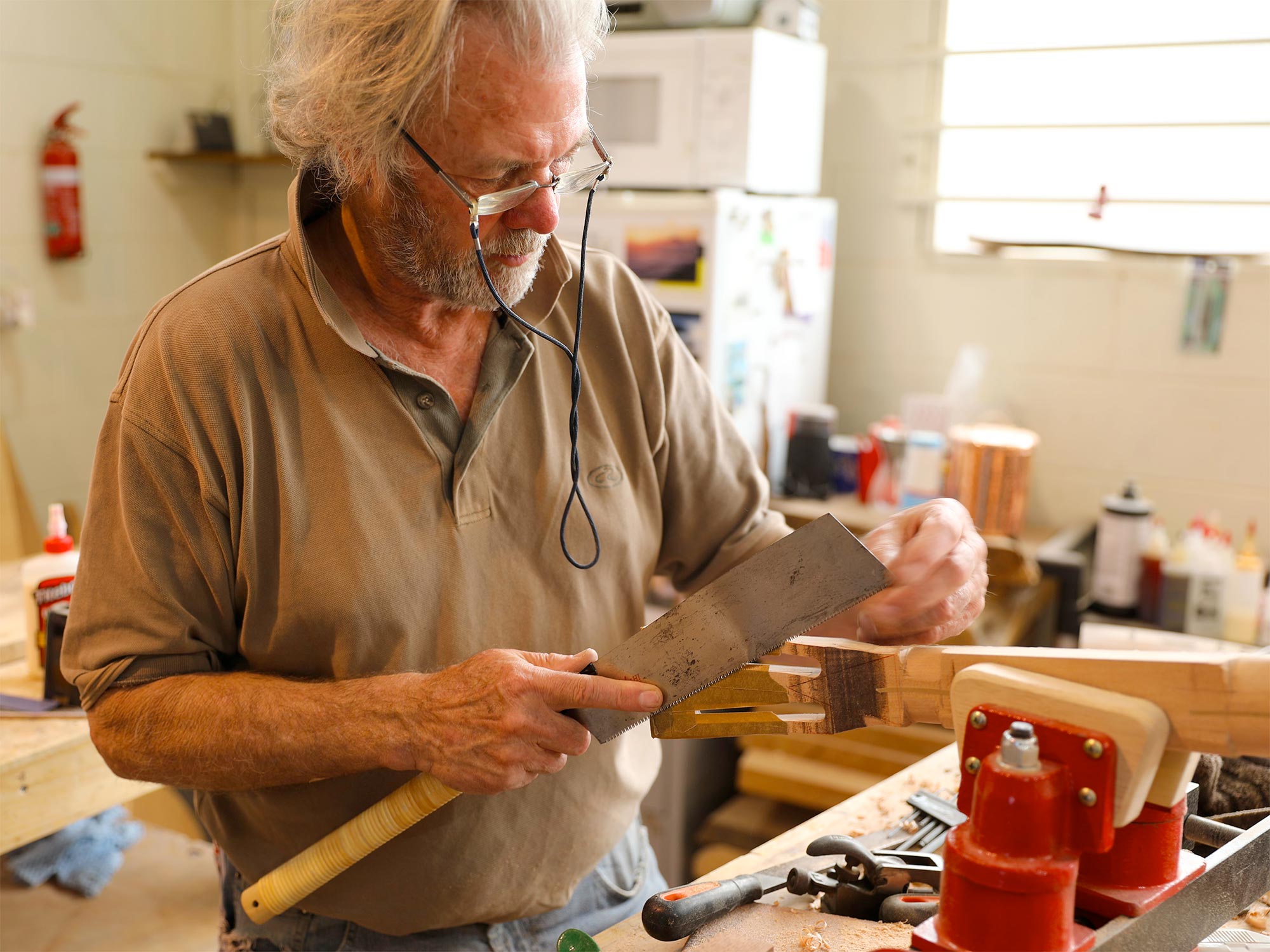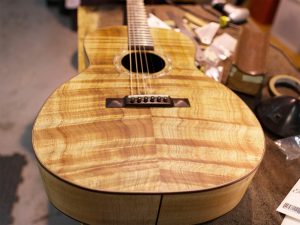 We're looking forward to the next Hancock Guitar Making Course in February 2020!
---