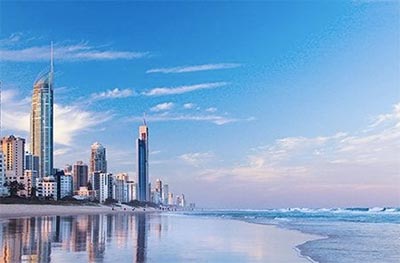 Travel to the Gold Coast
Our workshop is located on Queensland's Gold Coast, one of the world's most renowned holiday destinations.
The Gold Coast is a popular holiday destination. The white sand beaches, world class shopping, restaurants and nightlife make the Gold Coast an ideal place to have a good time. It is also a short drive from Mount Tamborine, an area known for its pristine national parks, art and craft galleries and wineries.
Consider bringing your spouse or family when you attend our course, they won't run out of ways to fill the time while you are busy building your guitar.
For more information about the Gold Coast – http://www.visitgoldcoast.com