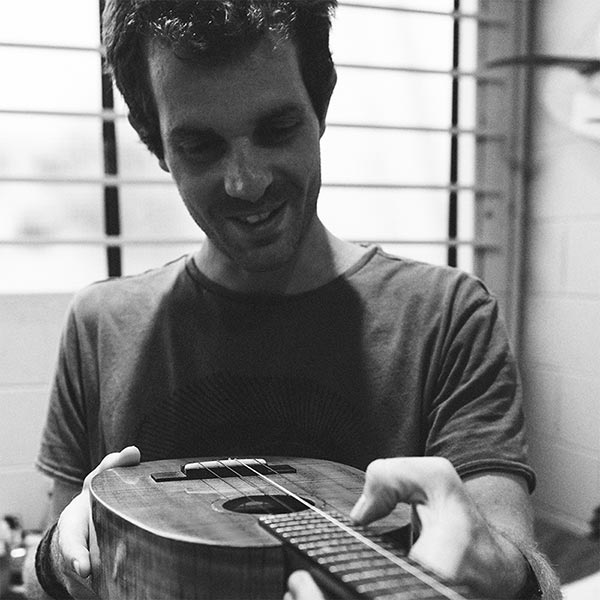 Sean Hancock
Sean started to learn how to make guitars while working with his father Kim in the family workshop. During his early years he fitted guitar work around his education and eventually gained bachelors degrees in product design and business. He won the Nescafe Big Break in 1997 for guitar making which included prize money of $20,000 which was used towards advancing the guitar making craft.
Sean enjoys playing acoustic and nylon-string guitar and his personal instrument is a flamenco guitar. He enjoys the creativity of being a luthier and the opportunities it offers to design new instruments and see them materialise. "There's a lot of scope for creativity and design working as a luthier, not just in the actual building of guitars but also the other aspects of the business, making templates, refining the workshop, even in the marketing"
SPANISH LUTHIER TRAINING
In 2007 Sean travelled to Siguenza, Spain to attend the Romanillos Guitar Workshop. At the workshop he was taught the Spanish method of classical guitar making from two of the world's greatest luthiers, Jose and Liam Romanillos. He has also travelled to the USA, UK and Japan to inspect the instruments of master luthiers.
TIMBER CUTTER ANCESTORS
Sean and Dane's ancestors, the Doherty family were prominent timber cutters and timber boat builders in Tasmania in the 19th century. They were among the original cutters of Huon Pine, which is a prized timber for fine cabinet and furniture making and boat building.