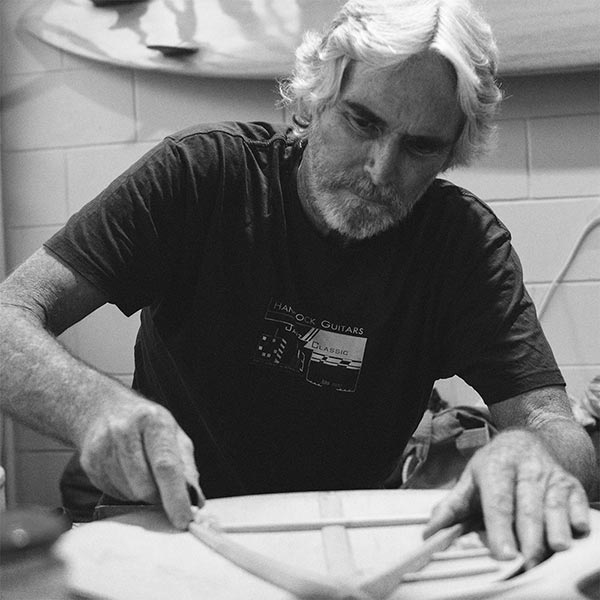 Kim Hancock
Born on the Gold Coast, Queensland, Australia. Kim was always fascinated by the guitar and learnt to play for a short time while he attended school. He was preoccupied with surfing in his early years and music took a back seat. In 1990, when his son Dane started to play guitar, Kim's interest in guitars was rekindled.
THE BEGINNINGS
Kim originally learnt cabinet and furniture making as a trade, which gave him an introduction into woodworking and the properties of different timbers. For several years Kim collected and and restored guitars as a hobby and owned many fine instruments. During this time he was able to repair and refinish many different instruments, which allowed him to become familiar with their construction and tonal properties.
The natural progression of his curiosity with guitars led him to finally construct an instrument. This happened in 1992 and Kim has been making guitars ever since. He has passed on these skills to his two sons Dane and Sean who are full-time luthiers.
A LOVE FOR ARCHTOPS
Kim most enjoys working on Archtop guitars and performs all of the hand-carving of the top and back plates of these instruments. "It's a type of sculpture, starting off with a raw block of timber and finishing with a top or back. It's such a rewarding process, guitar making is in general is rewarding"