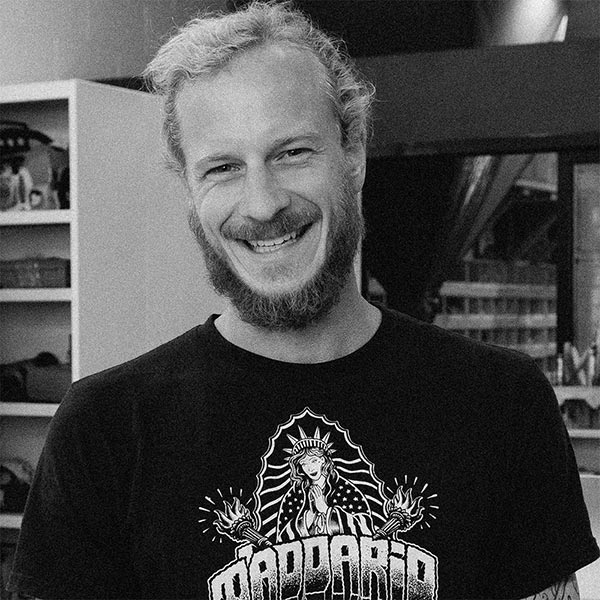 Dominik Mueller
Dominik (Dom) joined Hancock Guitars in 2012 as a marketing specialist. As the newest member of the team and also the youngest he has brought a new perspective to the business.
While having a keen interest in music Dom didn't play guitar when first joining Hancock Guitars but soon the irresistible fascination of guitars drew him in and he now enjoys playing steel string, classical and ukulele.
Academically Dom achieved a degree in business in his homeland of Germany before moving to Australia and obtaining a masters degree in marketing. He enjoys the warm weather, laid back atmosphere and great beaches and coffee the Gold Coast has to offer.